It is the first Monday in May and that means it is time for the next challenge to start. This time around, for
Challenge #38
the theme is
"EMPATHY"
. Show us your interpretation of what
empathy
means to you. You can make any sort of project and/or post as long as it is positive in nature and relates to the theme.
Empathy is a definitely one feeling that we want in our arsenal. When trying to relate to another human being, it is important for us to be able to try to understand what that person may be feeling. Empathy allows us to see the world through another's eyes, helping us not only to get along better but also to feel better as well. Having the ability to be empathetic is a very important quality that helps us to be the best version of ourselves. Though while empathy may be easy to define, for many, it can be very difficult to put into action. However difficult it may be, it is important for individuals to find ways to practice empathy in their lives. The more that people try and relate and understand things through another's eyes, the better our world will be become as a result! This month, think of ways that you can be there for another. Whether it is by offering comfort during a difficult time, commiserating and bonding with a friend, or just letting another know you are there for them, let's see you put empathy into action.
As usual my team, has come up with some interesting ideas so be sure to pop over to their blogs and see how their creations connect with the concept of this challenge. What direction will you go in? Whatever approach you take, we look forward to seeing your interpretation on this month's theme.
Don't forget when you link up your project and/or post, to please leave a comment letting us know how your creation relates to the concept of empathy if it isn't readily clear within the design itself or clearly written somewhere else in your post.
Remember, the creation must be positive/inspirational/motivational
AND
adhere to the theme of
empathy
in order to be considered eligible for this month's prizes. While you may easily see how
empathy
relates to your creation, it may not be as apparent to me or the DT members.
That is why we ask that you clarify it somewhere, whether here or in your blogpost. You can simply write a sentence at the bottom of your post next to the link up for this challenge, if it would be easier. We just need to know how your project ties into the theme. Letting us know, clears up any ambiguity that may exist.
This month's guest sponsor...
We are very pleased to have
Sparkle N Sprinkle
back as our guest sponsor for this month's challenge. Here is a refresher of what they are all about...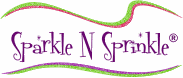 Sparkle N Sprinkle is a small company with a big heart owned and operated by Margaret Myers. SNS specializes in hand-mixed embossing powders and glitters. Our quality, deeply etched rubber stamps are closely cropped on Cling Mount Cushion ready for your acrylic block. Produced in our local Shoppe in Ruskin, Florida, the stamps are already indexed on a laminated color storage sheet for your convenience. SNS sells a variety of other paper crafting tools and products, including a new line of digital stamps and many other exclusive products. You can find Sparkle N Sprinkle on line at: http://sparklensprinkle.com
Sparkle N Sprinkle
is our sole sponsor this month and is generously providing us with both prizes! Check out the amazing images the team worked with for their projects for the beginning of this challenge. Clicking on any of the image watermarks will take you to the page they can be found on in the SNS store...
April Showers
Beach Friends


Church Sympathy
Hummingbird 1
Now check out what my amazing design team came up with to inspire you. Clicking on the team members' name will take you to their blog where you can check out the details for their inspirational creations...
My amazing design team never disappoints! They each have their own unique styles and ideas. As always I am blown away by the quality of their projects! Each of these projects has showcased the concept of empathy in various forms and manners and I hope we have inspired you. Be sure to go and visit each of them so you can see how their projects connect to the theme.
So what are you waiting for? Create a project and/or post that is positive AND relates to
empathy
, provide an explanation of how your project and/or post relates to the theme somewhere in your post or come over and leave a comment with the explanation. Easy, peasy!
If you have some time, please visit other people participating throughout the month. I've included the summary of the challenge details below. If you are new to this unique challenge, you can find out the impetus behind why I started it under the '
Introductions
' tab and all the details you need to know in order to participate, in the '
Challenge Details
' tab (both tabs located at the top of the blog).
I hope to see you back next Monday when voting will start on the Top Picks for Challenge #37.
MOTIVATIONAL QUOTE ON EMPATHY
If you need some motivation to get you started, I've provided a quote for you, which you can find below.
Please be sure to click on it to bring it up into the lightbox in its proper size before saving it.
Credit Notes For This Creation:
© 2015, Lisa L. Décosse.
PUO
. However, you are allowed to use the sentiment on handmade projects that you intend to sell on a small scale basis provided credit is given. You also need to
include a credit note and a link to this blog
or my personal blog, Decosse's Dynamite Doodles, should you use any of my images in your creations and post them on your blog
. Please be sure to familiarize yourself with my full terms of use found in the 'Download Instructions & T.O.U.' tab at the top of this page.
Of important note:
Please do not share my images with family, friends, etc. Additionally, do not post any images to file sharing services like Box®, 4-Shared®, etc. Instead, please direct people to my blog(s) so they can grab the image for themselves. If you would like to post a watermarked version of the image, please contact me to obtain one.
Additional Credit and Font Information

Fonts used
Click on the font name to take you to a download location. The first font was free and listed for commercial use at the time of this creation. The second font listed is one I purchased with extended licensing. It is my understanding, that I am within my rights to use these fonts in my creations and offer them to others for free or for sale. Always check to make sure the terms haven't changed before using the font on something you sell.

You will notice that the sentiment may appear huge depending on what software program you download it into. You can always reduce the size without distorting the overall look.


CHALLENGE DETAILS SUMMARY
Whether you are new and need to familiarize yourself with all the details, or a returning participant and just need to refresh yourself, you can always find out everything you need to know in order to enter this challenge in the 'Challenge Details' tab at the top of the page. I've provided a quick summary below. Please note that dates and times listed below are for this particular challenge only:
Each Path of Positivity challenge will remain open for approx. a full month. Entries for this challenge will be accepted from May 2nd to June 5th, 2016.
Link up your inspirational post below using Inlinkz. You will be able to submit your link up to 11:55 p.m. on June 5th.
When you link up, leave a comment summarizing what it is about your post that you feel is inspirational / positive / motivational and how it fits into the theme if you have not included this information somewhere within your post. You can simply add a sentence or two right next to the link for this challenge if you want.
Don't forget to come back throughout the month and visit others that have participated.
You can link up a total of three (3) creations.
Voting for this challenge will begin once the top picks have been determined. There will be a separate post detailing those picks. You will then have the opportunity to vote on the creation or post that you have found to be the most inspirational of the chosen picks. Be sure to leave a comment telling us what it was that inspired you or something in general if you uncomfortable disclosing any details of your vote.
For Challenge #38, prizes will be the following:

$15.00 worth of digital images from Sparkle N Sprinkle for the post or project that the DT deems most inspiring of the bunch.
$15.00 worth of digital images from Sparkle N Sprinkle for a person chosen in a random draw based on all entrants.
One digital image from Creative Bug Digital SnapShots for each person chosen as a DT Delight.
There will also be:
A small selection of digital papers from Décosse's Dynamite Doodles for one lucky person who leaves a comment on on posts published during the challenge time-frame.
One digital sentiment for every single person who enters the challenge.
If you ever have any questions be sure to
EMAIL ME
or just leave me a comment.
We look forward to seeing you participate!
Link Up Below: